iPhone 6 Plus
iPhone 6 Plus Screen Replacement & Other Repairs
We understand at iRepairLabs that you will want your phone repaired in as little time as possible. We are dedicated in delivering our customers an express turnaround, so you can get your device back, repaired in no time. No matter how little the crack on your screen is, the complete screen will need to be replaced and you will only need to wait around 30 minutes for this to be repaired.
iPhone 6 Plus Screen Replacement
Repair in 45 minutes
Highest Quality parts
Backed by warranty
Qualified technicians
Standard
£
235
Best quality for the best price
3 Month warranty
Against faulty parts or labour but no damage
Book Repair
Premium
£
250
Your phone but like brand new
Lifetime warranty
Against faulty parts or labour but no damage
Half Price Repairs
If you damage your screen again, in the next 6 months, we'll repair it for half price
True Tone Screen*
Better colour saturation improving your screen experience *Only relevant to iPhone 8 and newer models
Anti Smudge Coating
Reduces fingerprints and smudges
Deep Clean
We professionally clean the charging ports, speakers and microphone
Discounted Screen Protection
Reduce the risk of your screen breaking again
Book Repair
I don't know what's wrong
No idea what's wrong with your device, or you can't find your problem listed? Don't worry, just book for diagnostics and we'll do the rest!
£20.00
Tested by qualified technicians
We will diagnose your issue
If any parts need to be replaced, we will advise you of any further costs before proceeding
iPhone 6 Plus Liquid Diagnostics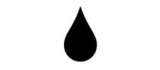 £20.00
iPhone 6 Plus Front Camera Repair
£100.00
iPhone 6 Plus Rear Camera Repair
£100.00
iPhone 6 Plus Charging Dock Repair
£60.00
iPhone 6 Plus Data Recovery Diagnostics
£20.00